April, 2016 - Edition #147

Welcome.
With school in session and the holiday season long gone, this time of year can seem to drag on. Keep things exciting by trying a new craft or recipe.

March is upon us! We're looking foreword to spring but on those days when you're still battling a cold front, warm up with a bowl of homemade Chicken Noodle Soup. St. Patricks Day and Easter are both heading our way. Get in on the fun by preparing a craft for the kids. Finally, don't wait till the last minute. Get started on your daycare taxes with my copy of Daycare Tax Workbooks.

Featured in this month's newsletter:
---
If Snickerdoodles aren't already a staple cookie at your daycare, they should be! They're easy to make, delicious to eat, and fun to pronounce. Sorry chocolate chip, there's a new cookie in town.
Get the Full Instructions
---

Mister Crocodile, What Time Is It?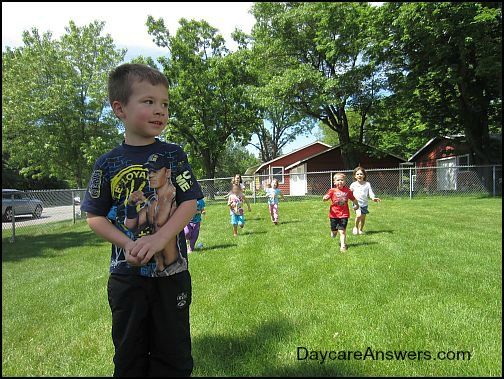 I love teaching the kids a new game to play outdoors. I look for something with simple rules so that we can get to the fun right away and that also gets them running around. Mister Crocodile, What Time Is It fits both these criteria.
View the Full Rules
---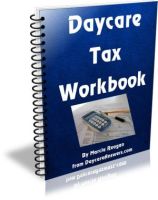 Want to get a head start on your tax preparation? The Daycare Tax Workbook will get you organized in no time.
It includes an end-of-the year checklist, a tax worksheet, parent receipts and more.
Get Your Copy Here
---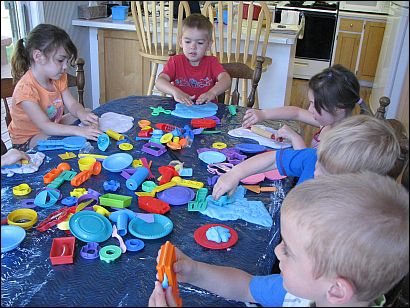 I used to hate paying money for store bought Play-Doh that dried out so quickly. Instead, I started making my own. It's cheaper, lasts longer, and you can make as many different colors as you'd like!
Get the Details Here
---

If you enjoyed this issue of DaycareAnswers Newsletter and would like to take a look at previous month's newsletters, go to Newsletter Back Issues.
I'd also appreciate if you'd share this newsletter with a friend or a fellow daycare provider. Send them this link so they can sign up too!
Sign up for DaycareAnswers.com Newsletter
---