DaycareAnswers Home › Shopping Deals
Shopping Deals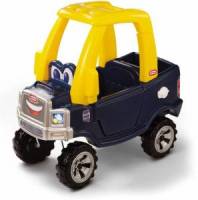 I want you to find out about all the good shopping deals that I hear about. I am affiliated with some online stores that sell great stuff for daycares.  For example, I have a couple of stores that sell toys and games that are sturdy enough to withstand the abuse a child can give it. I have an art and craft supply store that I order from myself. 

When I get notified that one of these stores is having a sale, offering free shipping or has a coupon code you can use, I want to make sure you know about it, too!

Note: When I say that I am affiliated with these stores, that means I earn a small commission from each sale made that I referred to them. You will not pay anymore for the product doing it through this page.  It's what helps me pay for this website and I thank you in advance! 
Shopping Deals at Amazon
4-way Tunnel Pop-up Fun Junction Set


If you live in an area like I do, you want to have an option for the kids to burn off energy when it's too cold to play outside.  This is a great price on this tunnel system!



Fisher-Price Imaginext Mega T-Rex

This t-rex will be popular with the dinosaur lovers in your daycare. Imaginext toys are popular with me because of their durable quality. They are definitely what I call "daycare durable".



Shopping Deals at CP Toys
| | |
| --- | --- |
| | Great for imaginative play.  50 piece set includes includes 2 lion cubs, elephant and baby, zebra, giraffe, 2 meerkats, baby rhino, crocodile, porcupine, gnu, 2 monkeys, snake and vulture. |
| | |
| --- | --- |
| | I don't know if you've ever had one of these in your daycare, but kids just love my styling head. Even the boys...but don't tell anyone! |
Little Tikes
(on Amazon)
| | |
| --- | --- |
| | Great price on this pickup truck. The tailgate works and there's a horn! Great addition to your outdoor active toys. |
Little Tikes Princess Cozy Coupe


And one for the girls! This cute pink coupe has a working door and horn. The coupe cars in my daycare are in constant use.  This one will be too.



| | |
| --- | --- |
| | I've always wanted to order this for my kids and never have. I will be ordering now at this sale price. I know they will love filling up their cars and bikes with gas. |
V-Tech Kids
| | |
| --- | --- |
| | I purchased an Innotab as a group gift for the kids a couple of years ago. There isn't a day that goes by that they don't ask to play on it. |
Want to Look Around Some More?...
DaycareAnswers Home › Shopping Deals
| | |
| --- | --- |
| | Marcia Reagan is the creator of DaycareAnswers and lives in Central Minnesota with her husband and two children.  She's been an in-home daycare provider for over twenty years and loves to share her experience and passion for daycare with other providers.   |