Easy Kids Christmas Cookie Recipes
These recipes can be made for the kids or the kids can help you bake them during daycare. They're fun to make and delicious to eat!
Recipes for Easy Kids Christmas Cookies
---

Meet our Elf on the Shelf, Clara!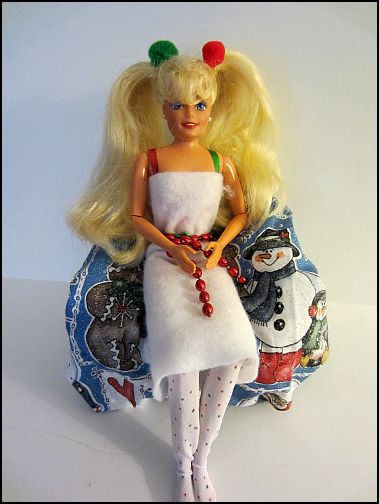 Clara was born when my daughter, Jenna and I decided it was unnecessary to pay the amount stores were asking for the traditional Elf on the Shelf. Jenna made one for us.
Clara has caused fun and mischief!
Meet our Elf on the Shelf.
---
A traditional tree ornament for kids to make with a twist. We've added some color to the ornament with decorations.
Get the directions for the Cinnamon Tree Ornament
---
Sample Daycare Menus
I had so many requests from people to make my Sample Daycare Menus printable that I've finally done it! You can now print out the menus, the recipes and the grocery list in an e-book format.
Purchase your Sample Daycare Menu E-book
---

If you enjoyed this issue of DaycareAnswers Newsletter and would like to take a look at previous month's newsletters, go to Newsletter Back Issues.
I'd also appreciate if you'd share this newsletter with a friend or a fellow daycare provider. Send them this link so they can sign up too!
Sign up for DaycareAnswers.com Newsletter
---