February, 2013 - Edition #131
We're just a couple of days away from Valentine's Day. Then in March, we get to celebrate Dr. Seuss' Birthday (always fun!) and St. Patrick's Day.
Dr. Seuss' birthday is March 2nd. What kid, or adult, does not know and love Dr. Seuss. I have lots of fun activities to honor this man that gave so much to so many!
March 17th is St. Patrick's Day. I love this holiday because it doesn't matter if your Irish or not. Celebrate it!

---
Two Days Until Valentine's
It's just two days away, but you still have time to make this cute Valentine Project. Take an old 100-pc puzzle and spray paint the pieces. Then let the kids paint the sticks and glue it all together.
Instructions for this "I Love You to Pieces" Project
---

This is one birthday we celebrate without the guest of honor being able to make it! All the kids know and love Dr. Seuss and there are so many fun ways to celebrate his birthday.
Celebrate Dr. Seuss' Birthday
---

St. Patrick's Day is Right Around the Corner
March 17th is St. Patrick's Day. I love this holiday, because you don't have to be Irish to join in the fun.
Keep an eye on this page, because between now and St. Patrick's Day, I'll be adding a lot of new things to do in your daycare!
St. Patrick's Day Party Ideas
---

Pizza for Kids
This is the newest page on DaycareAnswers.com. It contains recipes all the way from the Classic Homemade Pizza to English Muffin Pizza to Bubble Pizza.
Get all the recipes at Pizza for Kids.
---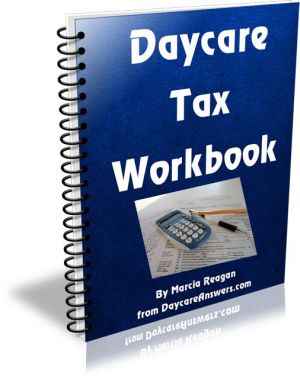 Is tax time a stressful time for you? The Daycare Tax Workbook is inexpensive and will help you get organized by leading you through everything you need to do to file your taxes.
Purchase your copy of the Daycare Tax Workbook here!
---

If you enjoyed this issue of DaycareAnswers Newsletter and would like to take a look at previous month's newsletters, go to Newsletter Back Issues.
I'd also appreciate if you'd share this newsletter with a friend or a fellow daycare provider. Send them this link so they can sign up too!
Sign up for DaycareAnswers.com Newsletter
---