March, 2013 - Edition #132
Two holidays this month! At the end of this week, we have St. Patrick's Day. It doesn't matter if you're Irish or not, have fun celebrating!
Then, at the end of the month, we have an early Easter. I have a fun project you can do for Easter.

---
Saint Patricks Day Party Ideas
Saint Patrick's Day is on a Sunday this year, so if you're not a weekend provider you'll have to choose Friday or Monday to celebrate with the daycare kids. I have meal ideas, games, coloring sheets, craft projects and more to help plan out your day.
Saint Patricks Day Party Ideas
---

Recipe: Corned Beef and Cabbage
I have an Irish husband who would love for me to make the traditional St. Patricks Day meal of Corned Beef and Cabbage. I found this recipe on MakeDinnerEasy.com and I have it bookmarked to give it a try this year.
Get the recipe for Corned Beef and Cabbage
---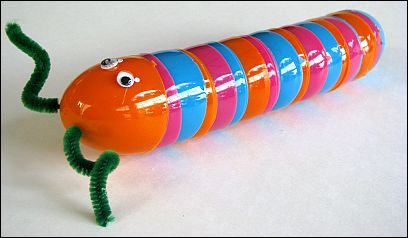 I'm not sure what caterpillars have to do with Easter, but the eggs are plastic Easter eggs and are available in the stores now. You can either make this as an Easter craft or buy the eggs and bookmark the project for an insect unit.
Directions for how to make an Easter Egg Caterpillar
---

Makeover of the Daycare Provider Page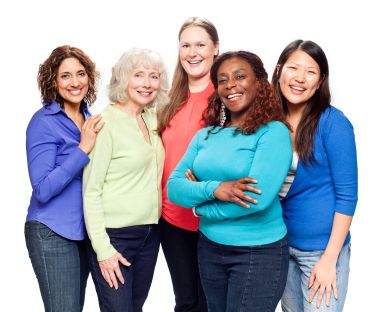 I am so excited to share my new Daycare Provider Page with you. So many new things have been added to the site since I first built this website page that I felt like it was hard to find things. With the makeover of the page, I think it will be easier for you!
Take a look at the Daycare Provider Page and then let me know what you think!
---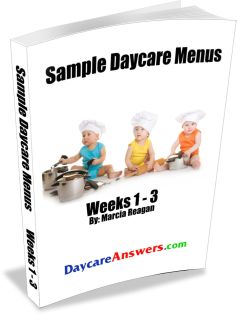 I had so many requests from people to make my Sample Daycare Menus printable that I've finally done it! You can now print out the menus, the recipes and the grocery list in an e-book format.
Purchase your Sample Daycare Menus here.
---

If you enjoyed this issue of DaycareAnswers Newsletter and would like to take a look at previous month's newsletters, go to Newsletter Back Issues.
I'd also appreciate if you'd share this newsletter with a friend or a fellow daycare provider. Send them this link so they can sign up too!
Sign up for DaycareAnswers.com Newsletter
---