DaycareAnswers Home › Daycare Tshirts
Daycare Tshirts
Daycare apparel make it easy!  I don't have to worry about what to wear.  I can just grab a t-shirt or a sweatshirt and I'm ready to go!  I also don't have to worry about staining and ruining a favorite outfit.  

I have some that I like to wear out in public, too.  It's a creative way to let people know I'm a provider without having a direct ad on my clothes.   

If you choose to buy a t-shirt or sweatshirt today, I do receive a small percentage of the sale which allows me to keep this site's content on the internet for free. Thank you for your support!
---
Our Best Sellers
---
---
New Releases
---
---
More Popular Designs
---
---
"Satisfaction Guaranteed
...or Double Your Kids Back"
You're guaranteed to get a reaction when you where this t-shirt.  Everyone wants a guarantee, but maybe not this one!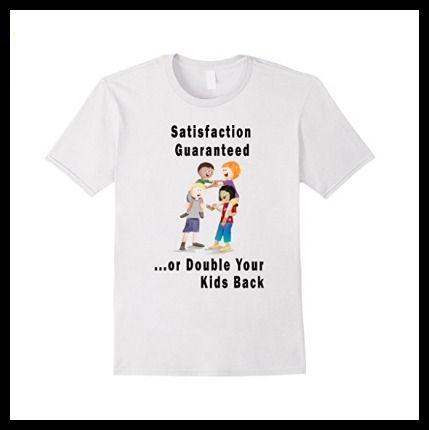 ---
"I'm Not a Super Hero.  But I'm a Daycare Provider, So Close Enough!"
Yup!  Just like a super hero!  
---
You Would Drink Too If You Were A Daycare Provider!
I don't know about you, but I like having a cocktail after a rough day of daycare.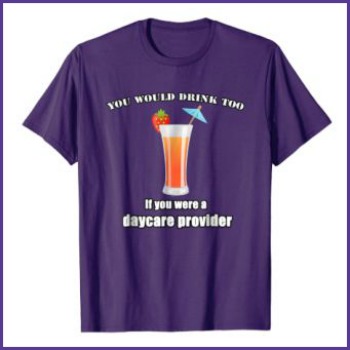 ---
| | |
| --- | --- |
| | Marcia Reagan is the creator of DaycareAnswers and lives in Central Minnesota with her husband and two children.  She's been an in-home daycare provider for over twenty years and loves to share her experience and passion for daycare with other providers.   |