Potty Training a Toddler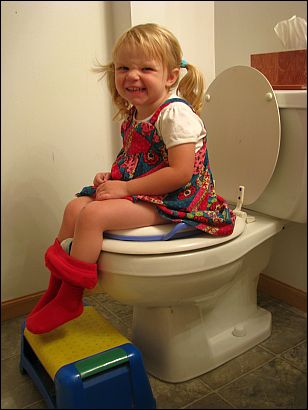 Potty Training Tips

Common Potty Training Stumbling Blocks
So, you're potty training a toddler, huh? Get ready to start scheduling your day around your bathroom visits. In the early stages of training, you'll spend A LOT of time in there.

Some providers like to train two or three kids at the same time, but I like to train one at a time just because of the amount of time it takes away from other things that need to get done while running a daycare.

Is It the Right Time to Potty Train?

Potty training is not an exact science. There is no way to tell you exactly when your child will be ready. Each individual child is different and each child will be ready in their own time.

At what time a child is ready to train can be determined more by their personality rather than age in years. It will depend on the amount of time you have to dedicate to it. And you need to know the signs to watch for that would indicate the "right time" for your child to start training.


Potty Training Tips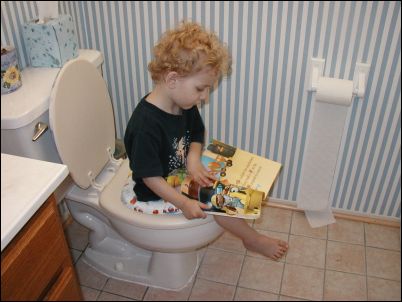 Toilet training requires a lot of patience, a lot of time, a lot of trips to the restroom and a lot of expected messes. It is not an easy job, but hey, somebody's got to do it!

I'm sharing helpful tips and strategies to make those training days just a little bit shorter.

Return to Top of Potty Training a Toddler
Common Potty Training Stumbling Blocks
You didn't except to train your child without a set-back or two, did you?

If it was easy, it wouldn't be such a hot topic around the water cooler.  It's very common for children to take one step backwards before they'll take the two steps forward.

Discover common challenges that can arise and learn how to overcome those challenges.


Potty Training Boys
Boys are harder to train than girls. Sorry, but it's true.

I can't really explain why, but from my 18 years of experience potty training, it seems like the boys are harder than the girls. There's two reasons for this. The first is because they are messier in the toilet and the reason is pretty self explanatory. The second reason is trying to get them to have a BM on the toilet. Boys like to go in a corner or behind a chair and hide while they are doing their job.

For help potty training your little boy, take a look at the advice I gave to a visitor during a question and answer session.

Want to Look Around Some More?...

Exit Potty Training a Toddler and Return to DaycareAnswers Home Page
| | |
| --- | --- |
| | Marcia Reagan is the creator of DaycareAnswers and lives in Central Minnesota with her husband and two children.  She's been an in-home daycare provider for over twenty years and loves to share her experience and passion for daycare with other providers.   |