DaycareAnswers Home › House Cleaning Tips
House Cleaning Tips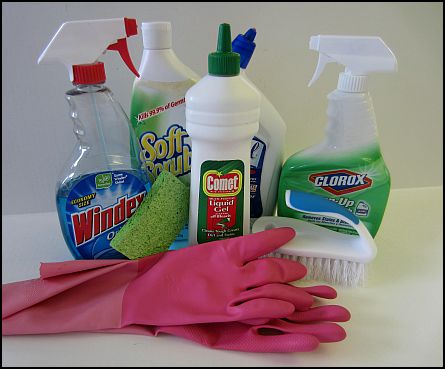 Running a daycare business in your home requires a dedication to cleaning.  Not only do you have a house full of kids creating a lot of messes, but you're doing a lot of cooking which can lead to a dirty kitchen.  You're also conducting interviews with prospective customers so it's important to show a clean environment throughout your whole house.
Cleaning the Kitchen
Stove Burner Pans

I kid you not when I say I was EXTREMELY excited to find this cleaning tip.  My husband laughed at how excited I got.

I knew I struggled at keeping the general dirt and crumbs off the burner pans, but this cleaning job proved to me that my stove top was dirtier than I thought.  Find out how to make your burner pans look like new again here.


DaycareAnswers Home
› House Cleaning Tips
| | |
| --- | --- |
| | Marcia Reagan is the creator of DaycareAnswers and lives in Central Minnesota with her husband and two children.  She's been an in-home daycare provider for over twenty years and loves to share her experience and passion for daycare with other providers.   |