DaycareAnswers Home › Christmas Time for Kids › Reindeer Food
Reindeer Food

Reindeer Food is a magical mixture that sparkles in the moonlight and helps Santa and the Reindeer find a child's house.
I make up these bags of food to send home with the kids on the their last day at my house before Christmas. 

They get so excited at the idea of feeding the reindeer!

There's nothing in this recipe that will hurt animals that may come across it.

Recipe for Reindeer Food

1 cup old fashioned or quick-cook oats
1 cup white granulated sugar
1/2 cup red and/or green decorative sugar
Mix all ingredients in a small bowl.  Makes four 1/2 cup bags.
Poem
This poem is printed on the back-side of the Reindeer Food Tag
Sprinkle on the lawn at night.
The moon will make it sparkle bright.
As Santa's reindeer fly and roam,
This will guide them to your home.
Assembling the Bags

4 snack-sized Ziploc Bags
Place 1/2 cup of reindeer food in each snack sized bag.  Zip closed.
For the tags, print the PDF file.  There are two tags on each page. 
To cut out the tags, you need to start your measurements at the bottom of the reindeer's feet.  Draw a line horizontally just below the reindeer's feet.  From that line, measure 5" and draw another line horizontally.  Do this for both reindeer on the page.
Now center the graphic as you draw two lines vertically so that your tag is 6-1/2" wide.  Cut on the lines you drew and fold in half to produce tags for the top of your bags.  Staple to the snack bags.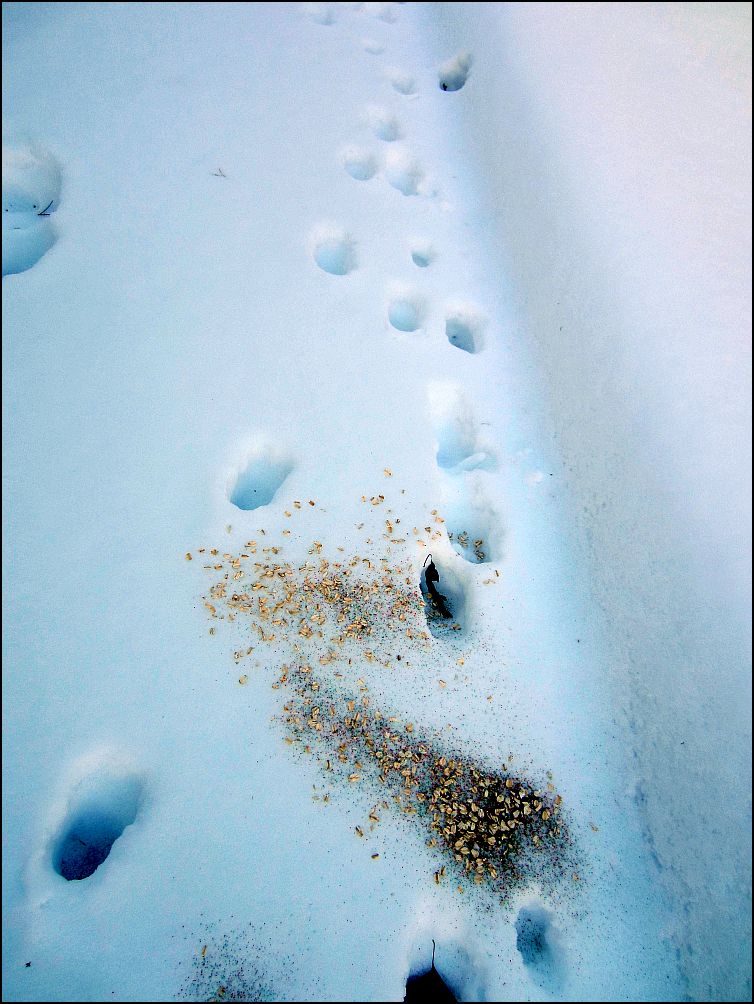 I'm fortunate to live in an area where we have deer travel through our yard.  I had fun sprinkling our reindeer food around the tracks a deer had made and then showing the kids that our food really worked!

Return to Top of Reindeer Food Page
This may seem like a silly activity to do with the kids because YOU know there are no reindeer and you're just wasting money on supplies. But if a great big smile on the face of a child is worth a few cents to you, then this activity is worth the money! 
Want to Look Around Some More?...
| | |
| --- | --- |
| | Marcia Reagan is the creator of DaycareAnswers and lives in Central Minnesota with her husband and two children.  She's been an in-home daycare provider for over twenty years and loves to share her experience and passion for daycare with other providers.   |