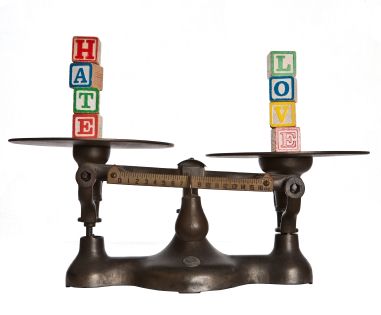 Every major decision requires taking a look at both sides. Starting your own daycare business is no exception.
Let's take a look at the pros of having a family daycare business in your home:

You're not entrusting your children's upbringing to a stranger.

You will get to witness your child's "firsts", such as walking and words.

Your own children will be socializing with other children.

There will always be a need for childcare.

You will be your own boss.

You decide your income.

You don't have the expense of business clothing or the gasoline to drive to work.

You call the hours you will be working.

Household expenses become a tax write-off.

You get a feeling of making a difference in another person's life.

Lots of hugs and kisses! I don't know about you, but I can' get enough of them.
Being a daycare provider is a very rewarding career. You are involved in children's lives at such a precious stage. They
are so eager to learn. They are so willing to meet new challenges.  You're the one who gets to present all that to them!
Return to Top of Page
Since we're looking at the pros and cons, it's time to look at the cons of having a family childcare business in your home:

Your children will not get your undivided attention.

Having other people's children in your home all day, every day affects the entire family. It causes stress and takes a lot of patience and hard work from everyone.

The daycare kids will be invading everybody's space, including your very own bedroom.

They will be making lots of noise.

They will damage your toys, books, dishes, beds, walls, furniture, lawn, etc., etc., etc.

The hours are long. Your daycare needs to open early enough for parents to get to work on time. You need to stay open in the evening long enough to allow the parent drive-time to get to daycare.

You are really tied down to your home during the day.

You do not have interaction with co-workers.
Return to Top of Page

The Weigh-in
You've considered both sides of the childcare business and now you need to decide if the pros outweigh the cons.
If the pros outweigh the cons, you're ready to start a childcare business. You will find all the information you need right here. Read the "Step-by-Step Guide to Starting a Childcare Business" to find out the legalities required to become a licensed in-home daycare. At "Setting Up an Inhome Daycare" you will find many ideas for supplies and equipment you will need. Then, at "Marketing Your Daycare", you will learn both customary and creative ways to market your business.

If the cons outweigh the pros, the daycare business is not right for you and you need to look into different fields. Daycare is not a career you can begin or continue if you're not 100% committed to it. If you start a daycare and then find out it's not right for you, close your daycare. If you're not happy, your family won't be happy and you'll end up resenting the children who come into your home every day. It wouldn't be fair to the daycare children, your family or you to continue.

Return to Top of Page
Want to Look Around Some More?...
Exit Daycare Business Pros and Cons and Return to How to Start a Daycare

Return to Home Page
| | |
| --- | --- |
| | Marcia Reagan is the creator of DaycareAnswers and lives in Central Minnesota with her husband and two children.  She's been an in-home daycare provider for over twenty years and loves to share her experience and passion for daycare with other providers.   |