"The Lorax" Mask
The Lorax is a grumpy but charming creature featured in a classic Dr. Seuss book and in the 2012 movie called by the same name.
You will need:
White cardstock paper
Paper plate
Orange tempera paint
Paint brush
Yellow colored pencil, crayon or marker
Scissors
Elmers glue
Red pom pom
Tongue depressor
Duct tape
Print "The Lorax" mask stencil on white cardstock paper. Paint the paper plate orange. Let dry.
Color the pieces of the template yellow. Cut out each piece. Use the circle piece to draw the eyes of the mask and then cut out the eyes. Glue on the mustache, eyebrows and pom pom for the nose. Let dry. Attach the tongue depressor with duct tape to the back.
Let the kids play with them and enjoy!
Return to the top of Dr Seuss Birthday.
Cook Green Eggs and Ham
Start out Dr Seuss birthday with some green eggs and ham!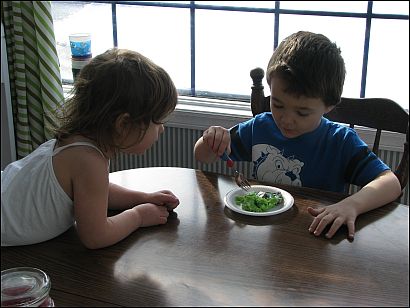 You will need:
Sliced ham or turkey ham
Eggs
Green food coloring
Cooking spray or butter
Prepare the ham the night before by placing the slices into a ziplock bag. Marinate the ham with 1/4 cup of water and several drops of green food coloring.
Crack the eggs into a bowl and scramble. Mix in several drops of green food coloring. Spray a frying pan with cooking spray or melt the butter in the frying pan and cook the eggs. Serve immediately.
Read a Dr. Seuss Book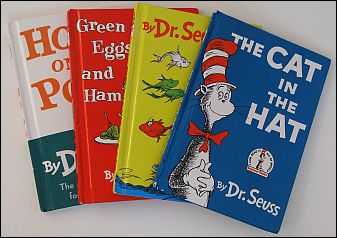 There are 44 Dr. Seuss childrens' books to choose from!
The most popular titles are Green Eggs and Ham, Cat in Hat, One Fish Two Fish Red Fish Blue Fish and Hop on Pop, but there are many, many more to choose from. Sit down and read a story or two to the kids today!
Return to the top of Dr Seuss Birthday.
Make Oobleck!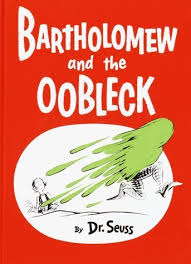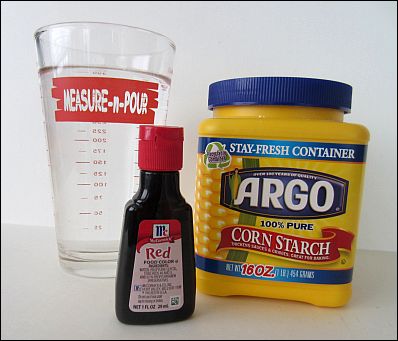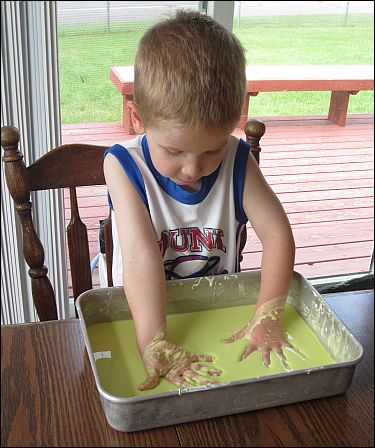 From the Dr. Seuss book Bartholomew and the Oobleck you can make your own oobleck for the kids to play with. It is a very strange substance that makes lots of fun!
Ingredients:
2 cup water
3 - 4 cups corn starch
Food coloring as desired

Mix the ingredients thoroughly and pour into an 8x10 cake pan. Let the kids play. Show them the difference between laying your hand flat and "slapping" the oobleck, compared to slowly lowering your hand into the oobleck. Is it a liquid or is it a solid?




Return to the top of Dr Seuss Birthday.







Exit Dr Seuss Birthday and Return to DaycareAnswers Home Page