Daycare Interview Questions You HAVE To Ask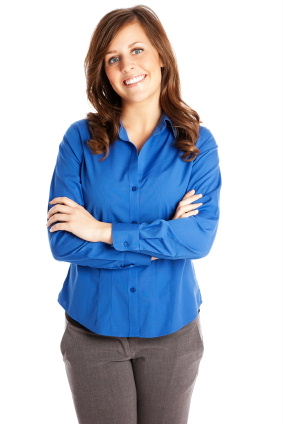 Be prepared before you go to the provider's home for the interview. Write down a list of Daycare Interview Questions you can ask the potential provider.
When you visit a child care provider's home, you will most likely get a tour and a brief description of the daily operations. Below is a list of "must-know" items you should know before you can choose a daycare. If you don't have the answers to these questions by the end of the tour, be sure to refer to your list of Daycare Interview Questions and ask them to the provider individually.
Essential Daycare Interview Questions:
Is the daycare currently licensed? Is the license posted?
Is she trained in CPR & First-aid?
How many years has she been caring for children?
How many kids does she watch each day?
What is the ratio of boys to girls?
You want your child used to playing with a mixture of kids.
How many sick days has she had over the past year?
How were the parents notified? Considerate phone call or note on the door once they arrived?
What are the methods of discipline?
How does she handle biters?
How does she handle a child who will not nap?
How does she handle a child who won't eat a certain food?
Ask for referrals from both present and past families.
Are you allowed to visit? Is it okay unannounced?
Additional Questions:
How much is the television used?
Is there daily reading to the children?
Do they go outside and play every day, weather permitting?
Ask for a sample of a monthly food menu?
How long is naptime? Can you request a shorter nap for your child? At what age does she discontinue naps?
How many times has she had to close daycare without notice because of illness?
Is she offering a pre-school program?
Does she take the kids on field trips?
Will you be charged fees for the field trips?
Will she be transporting the children in a motorized vehicle?
Are there any parks within walking distance?
How much does she spend on new toys annually?
Does she own any pets?
If you're planning to add to your family, does she take infants in her daycare?
How long does she plan on operating a daycare?
Finally ask yourself, is this the daycare you have been looking for?
Most Essential Question:
There is one more very important point you need to consider while interviewing a potential daycare provider. Ask yourself:
Is the provider doing daycare because she enjoys children or is she doing daycare because she wants to be home with her own children?
It's okay if the two points are combined. And it's okay if she's doing daycare because she loves children. But it won't work if she's only starting a home based daycare to be able to stay home with her own children. Mothers who try to open a home based daycare just to stay home with their own children will not be able to handle the stress and will reach burnout much sooner than someone dedicated to caring for children.
Want to Look Around Some More?...
Exit Daycare Interview Questions and Return to Find a Daycare
Return to DaycareAnswers Home Page
| | |
| --- | --- |
| | Marcia Reagan is the creator of DaycareAnswers and lives in Central Minnesota with her husband and two children.  She's been an in-home daycare provider for over twenty years and loves to share her experience and passion for daycare with other providers.   |